Level 3 Glacier Trek Via Helicopter
An intense glacier hike!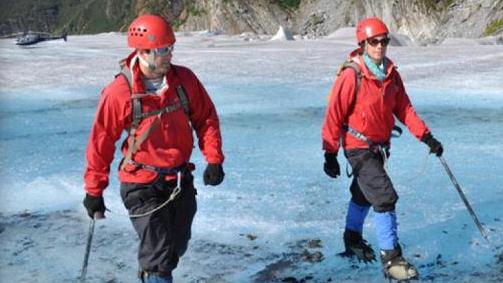 You'll travel to the glacier via helicopter- an adventure in itself!
Once on the glacier, you'll be taught the proper use of mountaineering gear. You'll be trekking over remote and pristine glacier routes, so we'll make sure that you understand the glacier features and hazards.
This trek will be hard, but very rewarding. At times it will be extensive and physically demanding. You may experience steep terrain. It should last about four hours. We'll introduce you to basic climbing and rope techniques so that you can safely climb and descend ice walls. Sound like fun? If you're the athletic type, you're going to have a blast.
---
Guided Paddle of Mendenhall Lake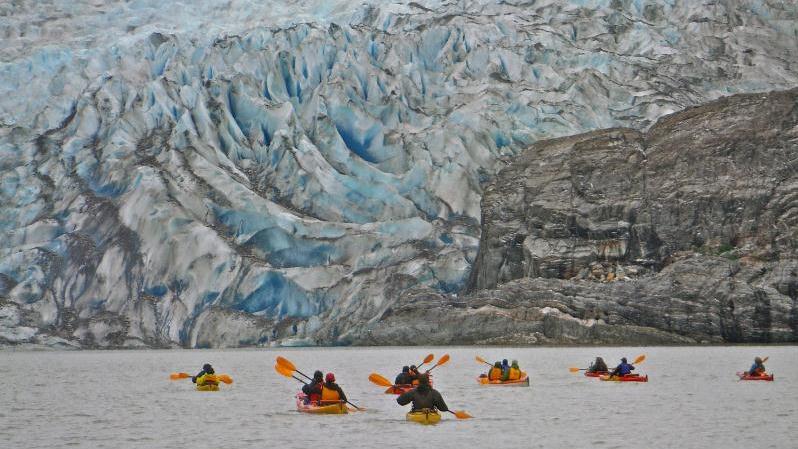 One of the best Alaskan wilderness experiences is nestled just 20 minutes from downtown Juneau. This guided kayak rental package is great if you want the gratification of being "out there" on your own. Participants who are physically fit and are experienced kayakers will enjoy this fully customizable self-guided route.
Enjoy paddling near icebergs, arctic tern nesting cliffs and giant waterfalls en route to the terminus of the glacier. Marvel at the incredible views of Mendenhall Glacier and be sure to keep an eye out for abundant Alaskan wildlife!